Universidades Colleges

Sabías que Norteamérica ofrece más de 4,000 Instituciones Educativas, a través de BE Global te asesoraremos en la búsqueda de la institución que se ajuste mejor a tus necesidades. A continuación, encontrarás algunas de las carreras que podrás estudiar:
Pregrado
Bachelor of Arts (BA)
Bachelor of Business Administration (BBA)
Bachelor of Design (BDes)
Bachelor of Education (BEd)
Bachelor of Engineering (BE)
Bachelor of Fine Arts (BFA)
Bachelor in IT and Computer (BIT)
Bachelor of Laws (LLB)
Bachelor of Liberal Arts (BLA)
Bachelor of Music (BMus)
Bachelor of Science (BS)
Bachelor of Biomedical Science
Bachelor of Commerce
Bachelor of Communication
Entre otras.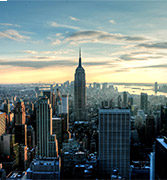 Postgrado
Master of Science in Information Systems
Master of Business Administration
Master in Fashion Management
Master of Laws
Master of Sciences
Si quieres más información sobre nuestro programa USE IDIOMAS acércate a nuestras oficinas , llámanos al 415-1860 o escríbenos a idiomas@workuse.com para asesorarte.